About All Reptiles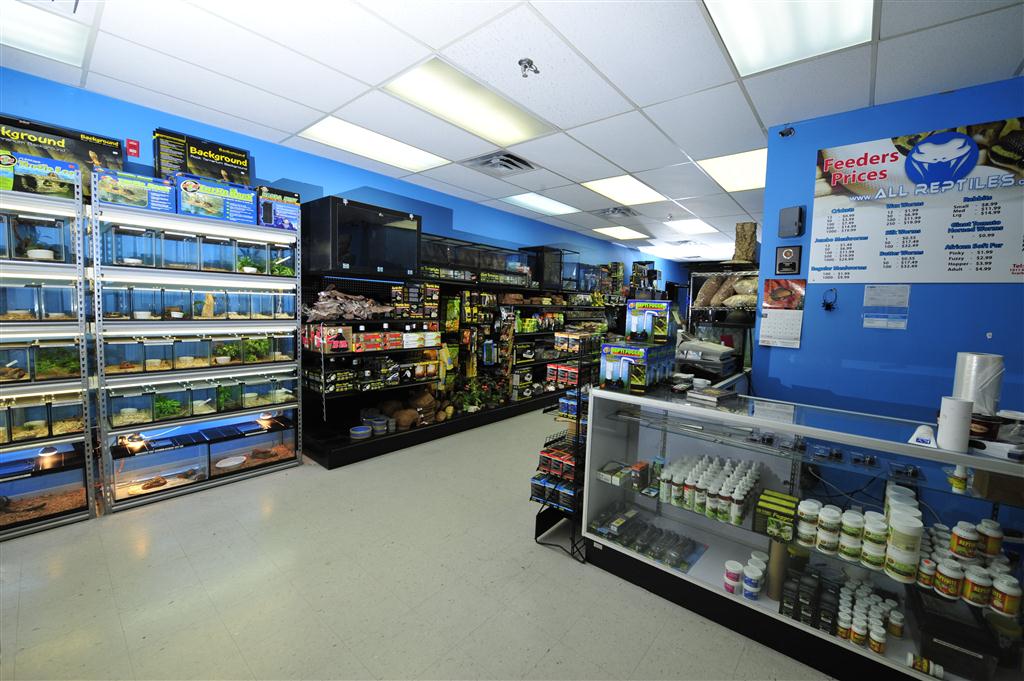 Reptiles provides a personal service unlike any other in this industry. We cater to a niche market which is rapidly becoming more mainstream every year. Reptiles used to be only of interest to low profile basement hobbyist but are now growing in demand by children, young professionals, and whole families alike.

We are incredibly open to the public about how we run our business and even have an on-site breeding room open to the public where you can see all the magic happening right before your eyes!

Reliable information and a steady supply of live feeders was something that used to be both hard to find and very expensive until All Reptiles was set up as a node of collective information and experience. Here, we offer a wide selection of exotic pet reptiles, amphibians, and arachnids as well as 10 different types of live and frozen feeders. We also carry full lines of specialized reptile only products including up and coming items that are not yet available at general pet stores.

The All Reptiles staff is always eager and willing to help you out even with the most menial of tasks. It is only here that we have heard and seen it all and there is no request or question too strange for us to tackle. Our love and passion for reptiles ensure that the health of your pet is of utmost importance to us and in cases where we really cannot help you we know exactly where to point you in the right direction. We know that reference to dependable and credible reptile vets and rescues is important too! We are also very dog friendly in the store as you would know right away walking in and being greeted by either Kalbi the Newfoundlander/Lab or Soleil the German Shepherd/Dane, who are both rescues as well.